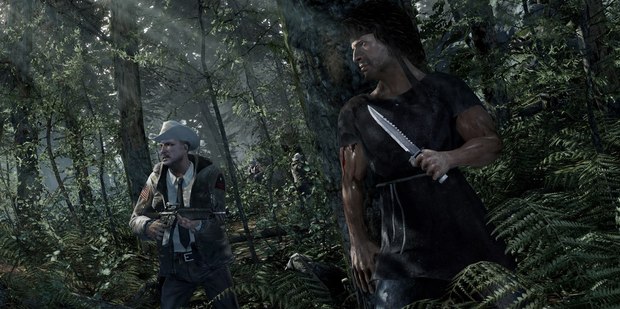 Reef Entertainment has finally broken cover on their upcoming Rambo game, delivering the first gameplay footage via a new trailer.
Rambo: The Video Game is a fixed-perspective, first-person shooter & action game allowing players to fill the combat boots of John Rambo on a violent journey through iconic action sequences from the original three Rambo movies.
"We have been quiet since we acquired the Rambo licence last August. During this time we have been dedicated to creating a videogame for consoles and PC that will allow Rambo fans and gamers across the globe to really get under the skin of Rambo and wield his iconic weapon-set in battle," said Reef Entertainment Director Craig Lewis.
Rambo: The Video Game is scheduled to release for PS3, Xbox 360 and PC later this year.
Watch the trailer here (WARNING: EXPLICIT CONTENT).
Follow @nzherald_ent on Twitter for up-to-the-minute entertainment news, videos and reviews.