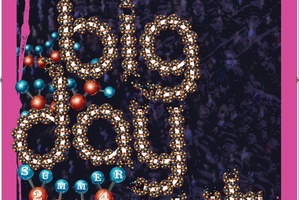 The new-look Big Day Out will be returning on January 17 next year, tickets will cost $185, and the "amazing, world dominating artists" on the line-up will be announced on August 1.
They're the latest details to be shared by the team behind New Zealand's revived Big Day Out, the long-running Australian music festival which was axed in New Zealand because of low ticket sales after the 2012 event.
Earlier this year it was announced that the Big Day Out would be returning with a new look, new vibe and a new venue - Western Springs Stadium and Park in Auckland.
In a press release issued overnight, Big Day Out promoters in Auckland confirmed the date of next year's event - Friday, January 17 - and promised full line-up details would be released on August 1 at 6am.
"This is going to be a big year. We have some amazing, world dominating artists in store for Big Day Out 2014," promoters promised.
As well, there will be 10,000 earlybird tickets released at $165, with tickets going up to $185 once they're all gone. Tickets prices for the last event in 2012 cost $160.
They go on sale at 9am on Monday, August 12 from www.bigdayout.com and www.ticketmaster.co.nz.
For more visit www.bigdayout.com.
Follow @nzherald_ent on Twitter for up-to-the-minute entertainment news, videos and reviews.
- nzherald.co.nz