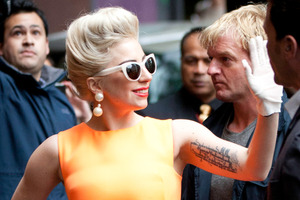 Lady Gaga's third album Artpop will be released in November.
The Lady Gaga website says the album will also be released as an app which promises "the user will share in the adrenaline of fame".
On November 10, Lady Gaga will open Artrave, an exhibition celebrating Artpop and release the Artpop album and app the following day.
Lady Gaga released her first album The Fame in 2008 followed by an expanded version titled The Fame Monster in 2009.
Her second album Born This Way was released in 2011.
- Noise 11