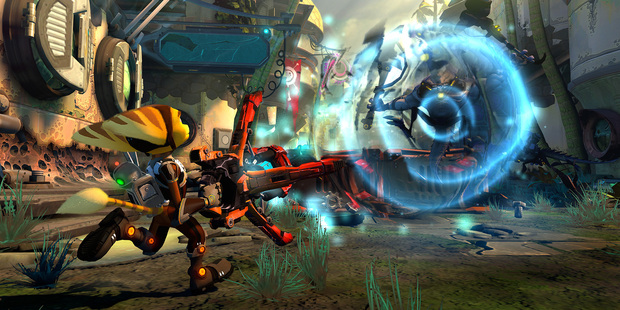 Sony today announces a new title in the much loved Ratchet & Clank series, Ratchet & Clank Nexus.
Series protagonists, Ratchet and Clank, return along with Captain Qwark, Talwyn, Cronk and Zephyr in a brand-new, story-driven single-player adventure, featuring zero gravity gameplay, upgraded weapons, extreme planet hopping and brand new worlds to explore.
"After a daring orbital jailbreak at the forgotten edge of the galaxy, Ratchet & Clank find themselves lost in an abandoned sector. There, in the depths of space, they uncover an inter-dimensional event that threatens the universe-and forces Ratchet to decide what's really important," a press release issued today said.
First appearing in November 2002, the Ratchet & Clank franchise has become one of the most endearing PlayStation franchises of all time, selling 26 million copies worldwide.
Ratchet & Clank Nexus will launch later this year, at retail and via the PlayStation Store.