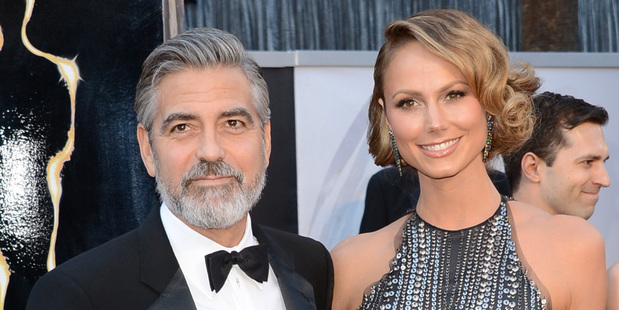 The rumour mill is once again in overdrive with "multiple reports" that George Clooney and former wrestler Stacy Keibler have ended their two-year romance.
It's a story that has been reported many times in the past but fresh rumours of a split first surfaced last week after Keibler, 33, attended an Independence Day party in Los Angeles without her beau, who was photographed celebrating the holiday solo near his villa in Lake Como, Italy.
Sources tell People.com the couple secretly parted ways a few weeks ago - but the break-up was an amicable one.
The insider tells the website, "Stacy called it quits. She wants to have children and a family someday. She knows where George stands on that...
"They talk every day. They were friends before they started dating and they'll be friends after. It was a friendly (break-up)."
Representatives for Clooney never comment on the actor's personal life, while a spokesperson for the former athlete had yet to respond to requests for a comment.
Clooney, 52, began dating Keibler in 2011, weeks after parting ways with Italian beauty Elisabetta Canalis.
- WENN