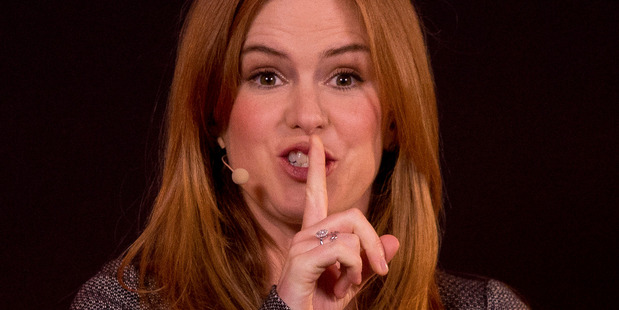 Isla Fisher has taken a colourful swipe at her acting roots on soapie Home and Away, saying the long-running series helped her "look good in a bikini".
The 37-year-old actress played schoolgirl Shannon Reed on Home and Away in the mid-'90s before breaking into Hollywood, most recently starring in The Great Gatsby.
The flame-haired Aussie told The Guardian's Observer magazine she would be eternally grateful for her soapie roots, despite taking a swipe at the quality of the series' dialogue.
"Home and Away taught me how to look good in a bikini," she said.
"And how to deliver bad dialogue convincingly - a skill that really helped in the early days of my career.
"For a long time I was auditioning for films that weren't very good, but I'd get called back because I could make a terrible line sound real.
"For that I'll always be grateful."
Fisher is not the only expat Aussie who's taken a bite at her acting roots.
Fellow Home and Away graduate Melissa George sparked outrage in 2012 after lashing out at media organisations for continually referring to her role as Angel in the soapie.
George quipped that she'd "rather be having a croissant and a little espresso in Paris or be walking my French bulldog in New York City" than bear mention of her Home and Away days.
- AAP