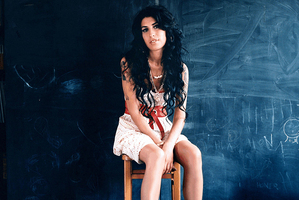 Amy Winehouse's mother never expected her to live into her thirties.
The Grammy-winning singer was 27 when she died on July 23 2011 at her home in Camden, London.
She had stormed music charts with her studio albums Frank (2003) and Back to Black (2006) but at the height of her fame stories about her substance abuse ruled headlines.
A coroner ruled the star "died as a result of alcohol toxicity" and recorded a verdict of death by misadventure.
The star's blood alcohol level was found to be five times the legal UK drink-driving limit. It was also above a level that is deemed fatal.
Nearly two years after her death, Janis Winehouse admits her daughter always seemed destined for a short life.
"When I think Amy would have been 30 this year, it doesn't feel right," the 58-year-old matriarch told UK newspaper The Sun.
"I'm not saying I always foresaw this but I wasn't surprised," she continued.
"I couldn't see Amy as an older person. She was this young girl who exploded into the world like a firecracker and then it was, 'OK, I'm done - I'm off'. Amy was never meant to be 30."
Her mother recalls the singer as a strong-willed young woman even at an early age.
She's still not sure if she can pinpoint the moment where things took a turn for the worse.
"I don't believe there was any one point where you'd say, 'This is where things started to go wrong for Amy'," she explained.
"It was just the life she led and I was no match for her."
- Cover Media
Follow @nzherald_ent on Twitter for all the latest entertainment news.