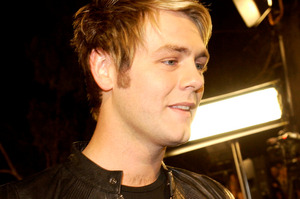 Irish singer Brian McFadden frittered away the millions he earned in Irish boyband Westlife on private jets and sports cars.
The singer and former Australia's Got Talent judge earned a fortune during his time in the band but now admits he wasted his money on life's luxuries.
McFadden insists he regrets spending all his cash, but he is now much happier leading a more simple lifestyle.
"(I regret) wasting so much of the money I earned from Westlife. I went through millions of pounds on cars, private jets and lots of rubbish. I have a lot less money now, but I'm far happier," he told Britain's Weekend magazine.
McFadden was once engaged to Australian songstress Delta Goodrem. He is now married to DJ Vogue Williams.
- WENN