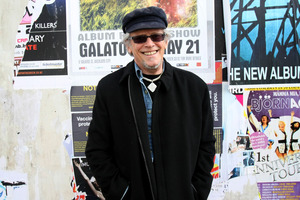 Family and friends of Kiwi music legend Ray Columbus are gathering to support him and say he is philosophical about death.
The 71-year-old is terminally ill and is being looked after by wife Linda at their home in Auckland.
Singer and vocal coach Suzanne Lynch - mentored by Columbus since she was a teenager - said he was coping well, given the circumstances.
"I saw him [on Sunday] and he's okay. It's not very pleasant what's happening, obviously, but he's talking and he's fine. I think he is philosophical about it all.
"Linda is also coping and she's his support system at the moment."
Columbus has battled serious health issues for years and is understood to have an immune deficiency problem linked to medication he has been taking.
The popular rock and roll muso has worked in the entertainment industry for more than 60 years; not only as a lead vocalist but also song writer and television host. In 1974 he was made an Officer of the British Empire for his services to the music industry.
He is sometimes dubbed "the Modfather" and is probably best known for the 1964 hit She's a Mod, fronting up as Ray Columbus and the Invaders.
Musician Gray Bartlett said there was not enough acknowledgment for Columbus' work for New Zealand music over the past six decades, which included helping up-and-coming musicians.
"He knew how to work the business and I guess that's the reason why lots of us have been really successful. All these things are the result of people like Ray. He made sure that no one forgot about New Zealand music."