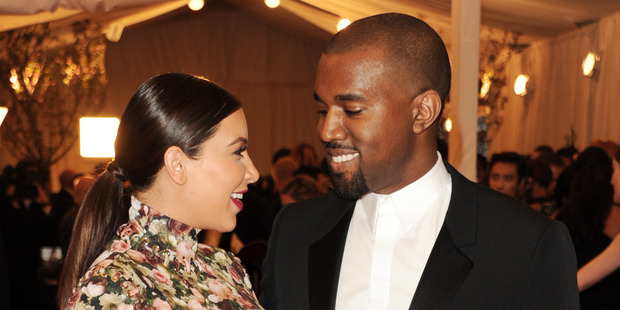 Kanye West is happy to live with Kim Kardashian's family.
The 36-year-old rapper is set to move in with his girlfriend's mother, Kris Jenner, as soon as she is able to leave hospital with their new baby daughter, who was born five weeks premature in Los Angeles on Saturday (15.06.13), and thinks it will be good for them to have extra help as they adjust to parenthood.
A source told HollywoodLife.com that the New Slaves hitmaker thinks the move is "a good idea".
The insider added: "All that's going to happen is that the family is going to wait on Kim hand-and-foot and do everything around the house while she and Kanye just chill with the baby. That sounds like a deal. It's like first class service all the way at Kim's mom's house."
The source also revealed that the couple, who are reportedly eager to tie the knot later this year, can't wait to bring their baby home, explaining: "They want to take their girl home and love her and begin this journey together.
They're very thankful for the way they've been treated, and the hospitality [at the hospital] is amazing. But it's nothing like being at home, in your own space, with your own things."
The couple will move in to their own new $9 million home in Bel Air as soon as the renovations are complete.
Kim, 32, and Kanye have yet to reveal their daughter's name but have chosen one that is "sentimental" to both of them.
The source said: "[The name is] something beautiful. They already settled on a name and soon everyone will know."
- Bang! Showbiz