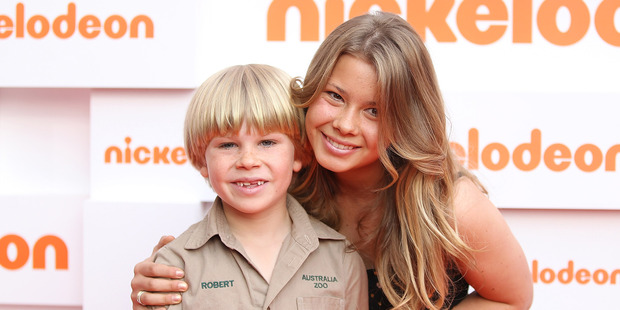 Fear not, nature lovers. Bindi Irwin is very much alive.
The 14-year-old daughter of the late crocodile hunter Steve Irwin set social media abuzz on Friday after reports of her untimely demise surfaced.
The term "Steve Irwin daughter dies" apparently began trending on social media sites as the rumour began spreading fast.
It was, of course, a hoax.
The glitch reportedly occurred due to a search engine error, which mixed search phrases relating to Irwin's latest film, Return to Nim's Island, with references to the 2006 death of her father.
The young nature crusader herself appeared unaware of the fuss, using Twitter to announce her latest adventure.
"Feeling blessed to have visited beautiful Lady Elliot Island on the Great Barrier Reef," the teen wrote on Saturday.
"Great wildlife and Wildlife Warriors working there!"
She also posted a photo of a beach on her Instagram page on Friday with the words "unconditional love" carved out in the sand.
Steve Irwin died aged 44 in a freak accident after he was pierced in the chest by a stingray barb.
- AAP