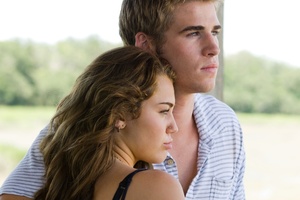 Miley Cyrus says her music career takes priority over relationships.
The We Can't Stop hitmaker is currently working on her follow-up album to 2010's Can't Be Tamed and revealed how work on the record has been her main focus.
The 20-year-old star is engaged to on/off partner Liam Hemsworth but - following rumours they split last month - she has hinted at having to make her own "vision come to life".
She told Billboard magazine: "I can't really be told what to do right now.
"I'm too young to go in and make someone else's vision come to life. I want to go make my visions. I never stop working, ever - I put my track list together this morning.
"I want my record to be the biggest record in the world, and I've given everything to get here, even down to friends and family and relationships - I've just put this music first."
The singer claimed she has sacrificed a lot for her art but insisted she doesn't regret putting so much stock in her career.
She added: "That's been kind of a trip. It's not like I'm losing who I am - I actually found out more about who I am by making this music. I'm going on a journey, and that's more than a lot of 20-year-olds can say. And I'm still going to change so much. Because I'm not the same person I was six months ago - I'm not even the same person I was two weeks ago."
- BANG! Showbiz