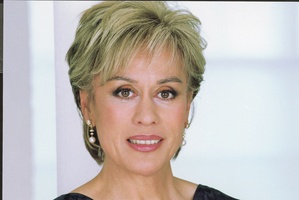 Dame Kiri Te Kanawa says the pressure young female opera singers are under to be as thin as Hollywood stars is affecting their performance.
In order to sing "you've got to have beef on you", the New Zealand soprano said in an interview with a British magazine.
"Sometimes, the singer is more beautiful than their voice and that's a bit of a sadness," she told the Radio Times.
"When I was at the Met in New York, I would see these young girls, starving hungry but terrified to put on weight. They couldn't even go down to the canteen and eat in front of anyone because they were being watched. You can't do that. You've got to have beef on you if you're going to sing."
Dame Kiri, 69, talked about her own weight in the interview and said she ate to fuel her voice. She only dieted occasionally.
"I was never really hugely big, but I certainly weighed more than I do now.
I ate to sing. If I started to get a bit lumpy round the middle, I would start thinking, 'Well, I must get it off,' but I was also aware of how much I couldn't or shouldn't take off."
Dame Kiri began her training under Sister Mary Leo, DBE, RSM, at Saint Mary's College. At 21, she moved to London and her professional career quickly took off and, since the 1960s, Dame Kiri has been a leading international soprano.
The singer also said that television talent shows were not likely to produce the next operatic star because there was no such thing as an "overnight success" in the field.
"I've been criticised for even mentioning things like The X Factor, but I'm always wary of someone who is a bus driver and decides, aged 28, that they want to be a singer," she said.