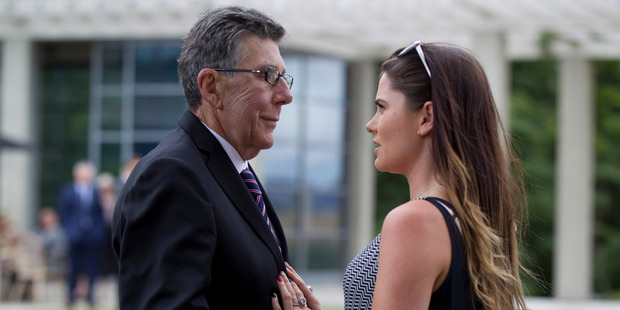 Millie Elder-Holmes is keeping her late father close to her heart.
For Millie's 25th birthday, Lady Deborah Holmes gave her a gold heart-shaped pendant filled with Sir Paul Holmes' ashes.
Millie yesterday posted a picture of the new jewellery to photo-sharing website Instagram with the comment: "My birthday present from Deborah gold and diamond heart pendant with dads ashes inside #amazing #special #treasure #forever #love"
Last night, Lady Deborah told the Herald she didn't want to discuss the present as it was "a personal matter". On Friday, Millie tweeted that she was heading to the Hawkes Bay to visit Lady Deborah.
Millie is the adopted daughter of the prominent broadcaster who died in February. At his funeral, Millie quoted her father saying: "Love always wins; it might take longer than evil or hatred but love always wins. Find out who you are and know who you are, and know your strengths and weaknesses. Be brave even if you are frightened. And don't worry if you are different from everyone else; we're all different."
After his death, Millie had a large tattoo of a young Sir Paul inked on her thigh.