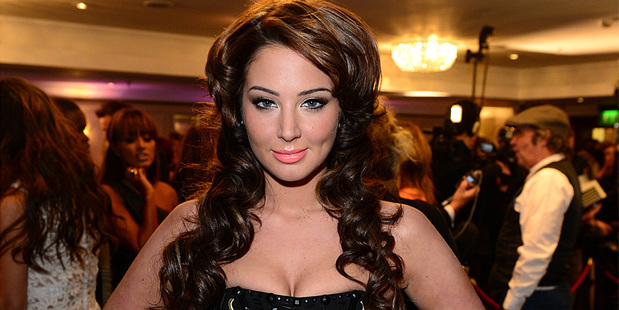 Tulisa has been arrested on suspicion of supplying class A drugs after she was targeted in a newspaper sting operation.
The singer and former X Factor judge - full name Tulisa Contostavlos - was exposed for allegedly facilitating the sale of £800 (NZ$1530) worth of cocaine by The Sun newspaper on Sunday and police officials have now pressed charges against the 24-year-old star.
In a statement, Scotland Yard said: "Officers have today arrested two people, a 35-year-old man (A) and a 24-year-old woman (B), by appointment at a central London police station on suspicion of being concerned in the supply of class A drugs.
"They remain in custody at a central London police station."
Police officials said yesterday they were "considering" information provided by the newspaper which alleged that she had arranged for her friend to supply half an ounce of the Class A drug to an undercover reporter.
In a taped sting operation, Tulisa reportedly admitted she could arrange for cocaine and cannabis - which she refers to as "white sweets" and "green sweets" - to be delivered to the reporter.
She said: "Half my phone book sells it. Of course I can get it for you.
"Half the guys I know are drug dealers. One's a massive cocaine dealer. He's my best friend.
"We talk in lingo. Like we know what. I can't call him and go, 'Have you got any?' I'll say, 'Hi, have you got any sweets?' ... And I'm referring to what he knows is what. Like we have a whole lingo."
- Bang! Showbiz