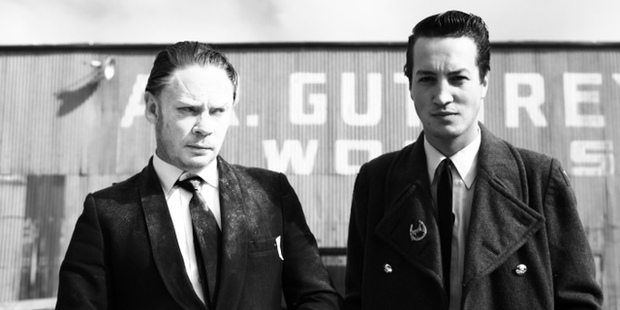 The two highest honours at the New Zealand Country Music Awards in Gore last night have been taken out by Christchurch duo Delaney and Marlon.
Delaney Davidson and Marlon Williams were double winners last night when they took home Best Country Album for their album Sad but True - The Secret History of Country Music Songwriting Vol. 1 and Best Country Song Bloodletter as part of the Gold Guitar festival.
Sad but True, the duo's debut, was praised by the judges for "seamlessly harmonising" Williams' young clean voice with the "darker" vocals of Davidson.
Bloodletter was described as the record's "highlight".
Anthony Healey, director of NZ operations at the Australasian Performing Right Association (APRA) said the double win celebrated their accomplishments as a duo, and their individual successes as country music artists.
"It's a special song off a special album and a collaboration that is obviously a success. Long may that continue."
This is not the first best song win for Delaney Davidson, who won the same award last year for his ballad You're A Loser.
- nzherald.co.nz