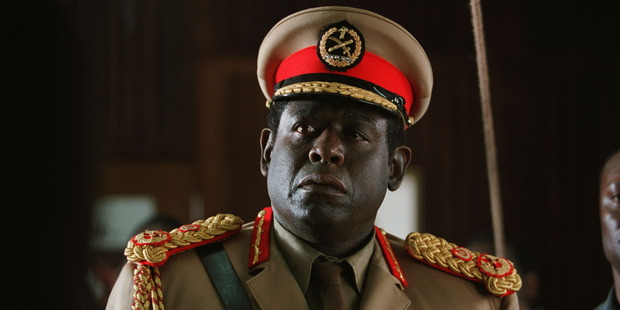 Actor Forest Whitaker witnessed a number of unspeakable crimes while researching new movie Zulu in South Africa.
The Oscar winner, who plays the chief of Cape Town's homicide branch in the gritty new film, hit the streets with top cops to get a feel for the city's gang wars before filming started - and he was shocked by the amount of violence still lingering in South Africa following the end of the apartheid.
"The violent crimes unit took me around quite a bit ... which helped me understand what it was like to be around the townships.
"I met the actual gang members from the different communities: the Zulu gang leaders and the different members out of the prisons," Whitaker told the Associated Press.
Whitaker also learned two of the native languages, Zulu and Afrikaans, to better communicate with locals and he reveals he was stunned by what he saw in the townships.
"There were a number of necklacings in Khayelitsha, even while we were there."
Necklacings are a method of execution carried out by forcing the victim to wear a flaming tire.
And The Last King of Scotland star admits he feels for the country's people because he says authorities are often corrupt and turn a blind eye to gangland crime.
"I was dealing with officers, and people in the community were saying, 'They're not listening to us. They're not helping us. They're allowing people to do these horrible things in our neighbourhood. We have to take charge. We are the elders of this community, and we are not going to allow certain things to happen,'" Whitaker recalled.
- WENN