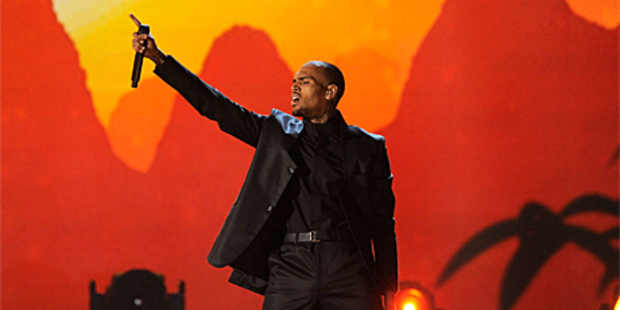 Chris Brown is being investigated for a hit-and-run.
The Don't Wake Me Up singer reportedly refused to hand over his driver's licence and insurance information when he crashed his Range Rover into the back of a Mercedes at a set of traffic lights in Beverly Hills, California last week and police are now looking into the incident, according to TMZ.
Brown, 24, is still on probation for violently assaulting his then-girlfriend Rihanna in 2009, leaving her face battered and bruised, and this alleged hit-and-run could trigger a violation.
This is not the first time the Fine China hitmaker - who was en route to a recording studio with his former lover Karrueche Tran - has been involved in a car accident.
In February, Brown wrecked his Porsche 911 after he hurtled into a wall claiming he was cut off by "aggressive" paparazzi photographers in Los Angeles, California.
A spokesman at the time said: "The occupants jumped out, with cameras, and aggressively approached his vehicle. In an effort to remove himself from the situation, he [Chris] began to back down an alley at which point his was cut off by two additional vehicles.
"Chris' vehicle was wrecked due to this aggressive pursuit by the paparazzi."
Brown - who has reportedly reunited with model Karrueche - recently ended his turbulent relationship with Rihanna after deciding to go "solo".
Announcing the bitter split with the Stay hitmaker - who he calls Shawty - he said: "I'm gonna do it solo. At the end of the day Shawty doing her own thing, she on the road.
"It's always gonna be love. I'm a grown man, just gotta fast forward."
- Bang! Showbiz