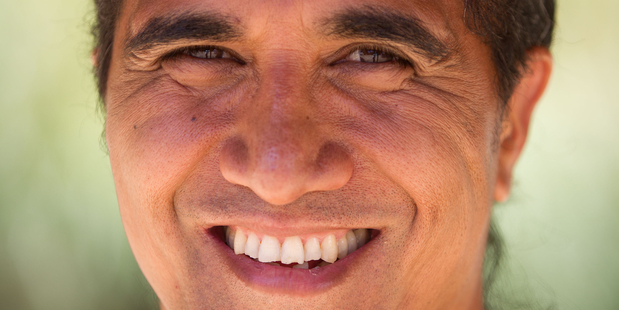 Rarotonga is positioning itself to become "Cookiwood" thanks to an international film challenge organised by an Auckland film-maker, which has inspired interest from some of Britain and Hollywood's top movie producers.
"Film Raro is primarily about cultural heritage - enabling Cook Islanders to see and hear themselves through digital media, preserving their own unique cultural identity," said Film Raro executive producer Stan Wolfgramm, of Cook Islands descent, and best known for creating TVNZ teen show Pacific Beat Street.
Crews from New Zealand, Britain, the US and Australia landed in Rarotonga two weeks ago for the inaugural challenge. They turned the small South Pacific island into a giant movie set, transforming short film scripts in to commercial films over just 10 days.
During the weekend, about 3500 locals turned up to two world premiere screenings at the Rarotonga National Stadium.
A huge inflatable screen was flown in from China, and a rugby league final and netball semifinal were postponed to enable the public to attend.
Among the Film Raro heavy hitters were American brothers Rob and Web Stone, best known for producing Gone in 60 Seconds, and The Conspirator. Four team members arrived in Rarotonga for a "reccie" six weeks ago but Web never left.
"He spent those intervening weeks basically going around the island meeting everyone, and sorting what he needed for his film, even securing the use of a clipper ship in the harbour," Wolfgramm said.
The US team's film, Offshore Pirate, was the crowd favourite - a light-hearted "coming home" story that in 20 minutes showed off most of the islands' assets including beaches and resorts, diving, rugby, black pearl farming, canoes and traditional songs and war dances - culminating in a Hollywood-style car chase involving a scooter and local police.
Rob Stone said making the film was a life-changing experience and he hoped it would inspire interest from other film producers scouting for exotic locations and an up-skilled, film-friendly environment.
Forty locals have been trained in film production during a three-night- a-week course run by Wolfgramm in association with the local Ministry of Education, and the actors had completed an acting course.
The economic potential of Film Raro also drew interest from the British Council cultural relations agency, which helped to fund a team of four award-winning film-makers from England to the challenge.
The council said the economic potential of Film Raro was huge, and future support would partly depend on the involvement of Cook Islands Tourism which had not contributed financially to this year's event, but which has just announced a multi-million dollar boost in Government funding.
"We relied very much on the goodwill of locals, and quite a few volunteers from New Zealand and that's not a sustainable model," said Wolfgramm.
Rarotonga's exotic locations, close proximity, shared currency and language made it the obvious choice for New Zealand film location interests to pilot a Pacific hub.
Wolfgramm's company, Drum Productions, signed a memorandum of understanding with Film NZ in August last year, which will help cut customs and immigration red tape. The potential for the Cook Islands to adopt New Zealand-style tax exemptions is next on the table.