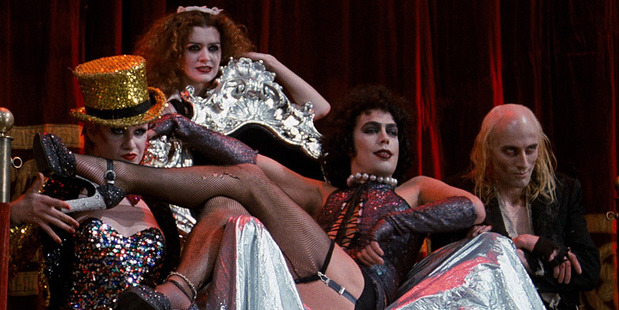 Tim Curry is recovering from a stroke.
The Rocky Horror Picture Show star is said to be "doing fine" and recuperating at his home in Los Angeles following a collapse last night.
His long-time agent Marcia Hurwitz - whose two sons were once mistaken for being his - has dismissed claims the stroke has affected the 67-year-old actor's speech and insists the star is in good spirits.
She told the MailOnline website: "Tim is doing great. He absolutely can speak and is recovering at this time and in great humour."
Curry- who has never been married and kept his personal life under wraps - previously suffered a health scare in 2011, forcing him to pull out of a production of Rosencrantz and Gildenstern are Dead in Chichester and London due to debilitating asthma attacks after a chest infection.
The actor is seen as an icon to the younger generation in the industry, with The Perks of Being a Wallflower star Ezra Miller dubbing him the "cult king".
Referring to the 1985 comedy murder mystery film Clue, in which Curry stars as Wadsworth, Ezra exclaimed: "Oh, yeah. Oh, I've seen Clue. Many times. That's the thing, man. Tim Curry dominates. Tim Curry is the cult king, the cult leader. His booming voice, you know? Many follow it. He's like the pied piper."
- Bang! Showbiz