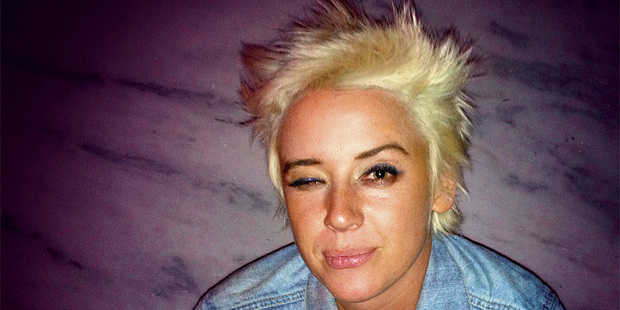 Cat Power has vowed to quit the US in a bizarre rant posted to her Instagram account.
The musician, whose real name is Chan Marshall, railed against the "powers that be" in the all-caps post.
She promised to leave the US until those powers took responsibility for "lies, protection of wealth and vicious slayings and inhumane private contracted militaries".
Marshall went on to demand a "tri-partisan" and a Native American vote.
The post ended with her urging followers to spread the "message of solidarity" and tagging celebrities including Kim Kardashian, Bono, Oprah and James Franco.
The full post reads:
"THANK YOU FOR THE HOPE IN YOUR SYMBOLISM. BUT I HAVE TO LEAVE, AMERICA.
I WILL COME BACK TO LIVE, FOR YOU, LIBERTY, WHEN THOSE POWERS THAT BE, TAKE RESPONSIBILITY IN HEARING THE MAJORITY VOICE OF THE PEOPLES OF THE UNITED AMERICAN STATES AND FOR ALL WHOM CALL IT HOME, FOR EXACTLY THIS SYMBOLISM THE POWERS THAT BE, HAVE USED AS FALSE CURRENCY TO RAPE THIS EARTH WITH IT'S LIES, PROTECTION OF WEALTH, AND VICIOUS SLAYINGS & INHUMANE PRIVATE CONTRACTED MILITARIES WORLDWIDE FOR DOMINATION & COMPLETE INVALIDATION OF FREEDOM FOR WHICH THEY HAVE SO PERFECTLY STOLEN FROM ALL WHO STILL BELIEVE IN ALL THOSE SPEECHES WITHIN THE FABRIC CO-ALIGNING WITH OUR CONSTITUTION, SINCE THE BEGINNING OF THE FIGHT TO KEEP FIGHTING.....ACROSS THE BOARD: TIME FOR AN NEW INDEPENDENT. I DEMAND A TRI PARTISAN. I DEMAND A NATIVE AMERICAN VOTE AND CHECK YOUR BLOOD LINE PEOPLE'S, THERE IS MORE THAN JUST MONEY IN THAT GENOCIDE, THERE IS A HISTORY OF WAR AND SUFFRAGE IN THAT LAND, AND UNDERGROUND RAILROAD HAS ALWAYS STUCK PERFECTLY AROUND. AND UNDER THERE, IS OUR GROUND. IT IS OUR LAND AND IF WE HAVE TO FIGHT FOR OUR LAND AND OUR VOICE TO BE HEARD, HOW DO YOU FIGHT WITH JUST A WORD IN TEXT, SPEAK IT. HE WHO WISH TO NOT HEAR IT, GO OUT & SPEAK IT TEN FOLD, THEY WHO WISH TO NOT HEAR IT, GO OUT & SPEAK HUNDRED FOLD, UNTIL MORE THAN 1BILLION PEOPLE GET YOUR MESSAGE OF SOLIDARITY, TRI PARTISAN. TAKING THE GREEN INDEPENDENT MORE SERIOUSLY THAN EVER THOUGH POSSIBLE IN A WORLD OF TWITTER @twitter OF INSTAGRAM @instagram OF FACEBOOK @facebook OF YOUR MAKING CONVERSATION WITH STRANGERS IN AFFINITY."
- nzherald.co.nz