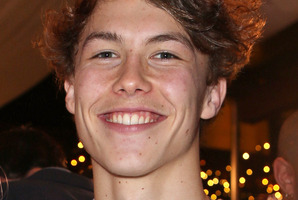 A team of moderators have been hired to prevent bullying on Facebook and Twitter pages dedicated to hit TV3 show X Factor NZ, and to keep comments clean.
On Tuesday night, after the early and unexpected announcement of wildcard Fletcher Mills, the show's Facebook page was bombarded with comments from those angry at the "spoiler" ahead of the Sunday-night episode.
Accusations and abusive messages posted by upset fans prompted X Factor moderators to defend their decision.
"Just so we are clear: Voting is independently audited and can't be rigged," they wrote.
"Also, we've had to remove some comments because of the language - we love how passionate you all are, but please keep it family friendly."
Wellington singer Mills was brought back on the show after being sent home in Monday's episode by judge Ruby Frost, who told him: "I don't think you are ready."
But the voters did - and with the highest number of votes, Fletcher rejoined the other 12 successful contestants.
Fans made their opinions clear on Facebook.
Ferne Milne said: "Thanks for that X Factor. Not. I would rather wait and watch for myself. Maybe I'll just stop watching it and go straight on Facebook."