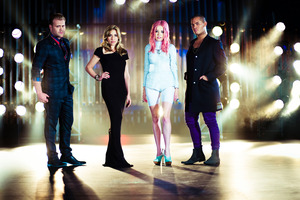 Teenage classical music student Fletcher Mills has be voted in to the X Factor NZ top 13 as a wildcard.
The surprise announcement was made last night at a VIP Ball, with Fletcher, 17, beating four other wannabe superstars in a public poll.
"Leaving the competition and then given the opportunity to come back has me realise what a big deal this," Fletcher said.
"I am going to take it and run with it and see how far I can go. A massive thank you to all my supporters - I'll do my best for you!"
The X Factor NZ Top 13 are: Fletcher Mills, Benny Tipene, Tom Batchelor, Whenua Patuwai, Cassie Henderson, Eden Roberts, Jackie Thomas, Anna Wilson, Maaka Fiso, Taye Williams, Gap 5, L.O.V.E. and Moorhouse.
The first Live Performance Show will screen at 7pm the Sunday night, with the first Live Results Show following at 8pm on Monday night.
- www.nzherald.co.nz