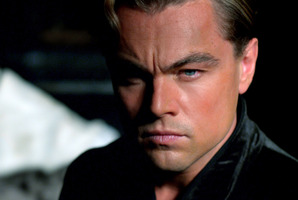 When Leonardo DiCaprio, the star of the latest big screen adaptation of The Great Gatsby, arrives at the Cannes Film Festival this week, he will be following in the footsteps of author F. Scott Fitzgerald.
The Jazz Age writer spent a number of years in France including a spell on the Cote d'Azur where he led a gilded life surrounded by other luminaries such as artist Pablo Picasso and fellow writer Ernest Hemingway.
The American composer and songwriter Cole Porter popularised the Cap d'Antibes by renting a house there during the summers of 1921 and 1922. The area was then almost totally undiscovered, but all that changed with the arrival of a young American couple, Gerald and Sara Murphy, and their children, who were among those to stay with Porter.
Before the couple's arrival, the fashionable and well-heeled tended to spend only the winter on the Cote d'Azur before heading north in April.
But in 1923 the couple persuaded the Hotel du Cap to keep its doors open during the summer months, transforming the area into a year-round playground for literary and artistic types.
The Murphys inspired Fitzgerald to write Tender is the Night which chronicled the complicated lives of Dick and Nicole Diver.
During their time on the Cote d'Azur, the Fitzgeralds led a hedonistic and sometimes volatile lifestyle.
His wife Zelda is said to have thrown herself over a restaurant's railings after seeing her husband speak to the dancer Isadora Duncan. On another occasion the inebriated couple bombarded other guests with tomatoes.
Earlier this year, Villa Picolette, which the Fitzgeralds rented between 1922 and 1924, went on the market priced at an eye-watering US$35.5 million ($42.8 million).
The seven-bedroom property near Juan-les-Pins between Cannes and Nice boasts panoramic sea views, a swimming pool, manicured gardens and a private beach.
The Fitzgeralds held lavish parties there for guests including Hemingway.
The couple also lived at the former Villa Saint-Louis at Juan-les-Pins from 1925 to 1926.
It later became the Hotel Belles Rives.
How Fitzgerald felt about the place is clear from a plaque in the corner of the hotel foyer inscribed with an extract from one of his letters home.
"With our being back in a nice villa on my beloved Riviera ... I'm happier than I've been for years. It's one of those strange, precious and all too transitory moments when everything in one's life seems to be going well," he wrote.
Today, the area plays host to another generation of celebrities - Angelina Jolie, Brad Pitt and the US rapper P Diddy all have hideaways not far from Fitzgerald's old haunts.
The Cannes Film Festival opens tomorrow.
- AAP