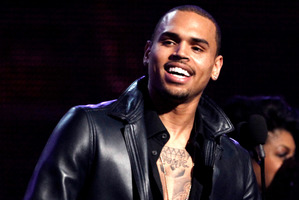 Chris Brown is "kicking it" with his ex-girlfriend Karrueche Tran again.
The Fine China singer - who recently split from his on/off girlfriend Rihanna - is allegedly pursuing the model and fashion designer again and was spotted flirting with her after a concert.
A source told HollywoodLife.com: "He's been initiating contact with her, not the other way around. I wouldn't say Karrueche and Chris are together but they are talking and kicking it."
An eyewitness claims the couple were all over each other after the 24-year-old singer performed at Wild 94.9's annual Wild Jam in San Jose, California on Thursday.
A friend close to Karrueche recently insisted she doesn't feel guilty about being with Chris again so soon after his break-up with Rihanna.
The source said: "That's not her problem. She gave them their space respectfully when they were together and it was only when Chris stopped talking to Rihanna that she started hanging with him."
Chris, who is still on probation for violently beating Rihanna in 2009, previously revealed he would always have a soft spot for his former flame because she supported him during the worst time in his life.
He said: "She was my friend through it all. It was a friendship more than a relationship. I still love her, but at the end of the day, it's like I got love for her. She gone always be my homie!"
He also said he wishes "all the best to her. We still have a clothing line. I only want her to progress. I don't want to stop her blessings."

- Bang! Showbiz