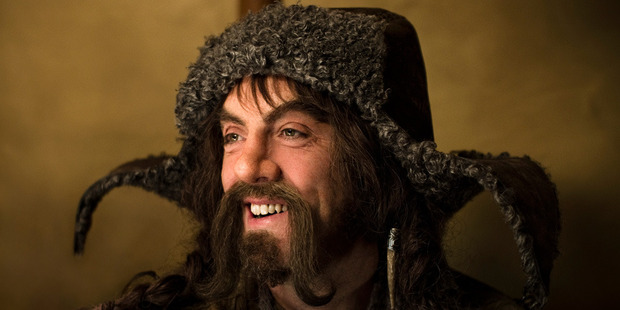 Wanaka's long-running Perfect Woman competition has captured the interest of an international film star and a UK television production company.
Hobbit actor James Nesbitt will film scenes for a travel documentary at the Bullock Bar in Wanaka next Friday as 10 local women face off in a small-scale version of the popular Perfect Woman event.
The programme's executive producer Paul Sommers, of UK-based Alaska TV, said Nesbitt was spending three years on and off in New Zealand filming the Hobbit trilogy and had got to know and love the country.
He had been joined at times by his wife and his children, who had also attended school in New Zealand.
"He was considering emigrating at one stage. So, this is his chance to show us what he has discovered and to explore further."
The working title for the one-off programme is James Nesbitt's New Zealand. It will be aired on ITV in the UK in December, to coincide with the release of the second Hobbit movie.
While Nesbitt would be fronting the show on his own, it was hoped he would meet some "famous New Zealanders" along the way.
Filming starts on Sunday in the South Island, with plans to feature whale-watching in Kaikoura, the earthquake clean-up in Christchurch, the Perfect Woman contest in Wanaka and a Wakatipu vineyard.
The Perfect Woman contest was selected because part of Nesbitt's mission was to discover "what a New Zealander is really like", Mr Sommers said.
It will not be a full-scale Perfect Woman contest with outdoor events such as trailer backing or jet-boat driving but will feature "fun, easy stuff" which can be carried out inside the pub - such as skinning rabbits and hammering nails.
A call went out this week for Wanaka women to fill the 10 spots.