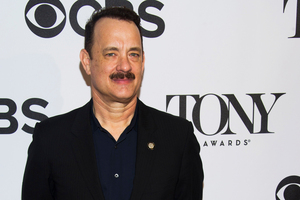 Actor Tom Hanks is America's most trusted celebrity, according to a new poll.
The three-time Oscar winner has maintained his clean-cut image throughout his 30-year career and now his fellow Americans have awarded him by naming him the most honest celebrity.
Coming in second place on the Reader's Digest list is Sandra Bullock. Denzel Washington, Meryl Streep and poet Maya Angelou round out the top five.
Director Steven Spielberg, Microsoft boss Bill Gates, TV host Alex Trebek, philanthropist Melinda Gates, and actress Julia Roberts have all been listed in the top ten.
- WENN