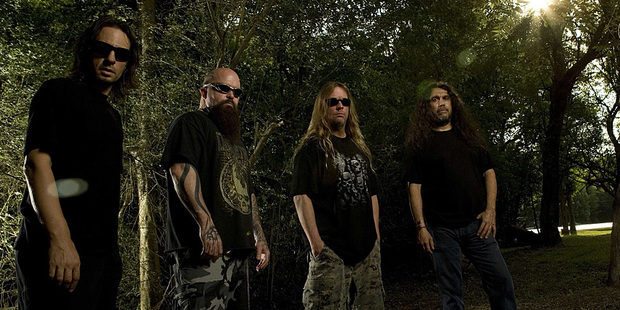 Slayer guitarist and co-founder Jeff Hanneman has died of liver failure. He was 49.
A statement released by the band said Hanneman died in hospital near his Southern California home this morning (US time), Billboard reported.
"Slayer is devastated to inform that their bandmate and brother, Jeff Hanneman, passed away at about 11AM this morning near his Southern California home," it said. "Hanneman was in an area hospital when he suffered liver failure."
Hanneman founded Slayer with lead and rhythm guitarist Kerry King in 1981.
The band's breakthrough 1986 album Reign in Blood included two tracks, Angel of Death and Raining Blood, which were penned by Hanneman.
He is survived by a wife, sister and two brothers.
- nzherald.co.nz