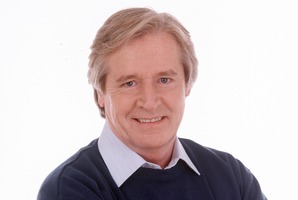 Coronation Street's Ken Barlow will still appear on New Zealand TV screens despite the actor who plays him being arrested on two rape charges.
It was announced yesterday that Bill Roache - the longest-serving soap star in the UK - would not shoot any more episodes and his character's storyline was being re-written.
The 81-year-old will be edited out of scenes already shot until the conclusion of legal proceedings.
But the show screens in New Zealand 18 months behind the UK and TVNZ spokeswoman Megan Richards said episodes would not be changed for local TV.
The broadcaster made the same decision earlier in the year when Roache's colleague Michael Le Vell, who plays Kevin Webster, was charged with child sex offences.
"We're 18 months behind so it would be quite impractical for us, especially now that there are two characters involved," Ms Richards said.
"We will let it run and see how things go in the UK ... any edited versions that arrive from the UK will be played."
The show screens on TV One on Thursdays and Fridays at 7.30pm and had an audience of 322,420 last Thursday. It was the fifth most-watched show on a free-to-air channel that day.
Roache was due to appear in two episodes to screen tonight on UK television but bosses have edited the scenes. Ken would be seen battling step-daughter Tracy over neglecting daughter Amy, the Daily Mirror reported.
Roache, who has played Barlow since the show launched in 1960, is charged with two counts of raping a 15-year-old girl in 1967. The arrest is not linked to Operation Yewtree - the probe into Jimmy Saville.
He was arrested at his home in Wilmslow, Cheshire on Wednesday (local time) and is due to appear in court on May 14.
Father-of-four Roache arrived back in the UK just days ago after a trip to New Zealand, where he was appearing in a Corrie play. He was one of many Coronation Street stars who had voiced their support for Le Vell.