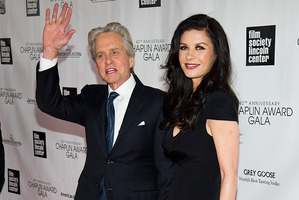 Catherine Zeta-Jones has reportedly checked into a health care facility to receive treatment for bipolar disorder.
The star decided to seek treatment as a proactive step to make sure her health doesn't deteriorate, a representative told E! News.
"Catherine has proactively checked into a health care facility.
"Previously Catherine has said that she is committed to periodic care in order to manage her health in an optimum manner," a statement said.
Zeta-Jones was also hospitalised for Bipolar II in 2011.
She said she hoped going public about her illness will give other sufferers the strength to seek help.
"If my revelation of having Bipolar II has encouraged one person to seek help, then it is worth it," she said in a statement.
- nzherald.co.nz