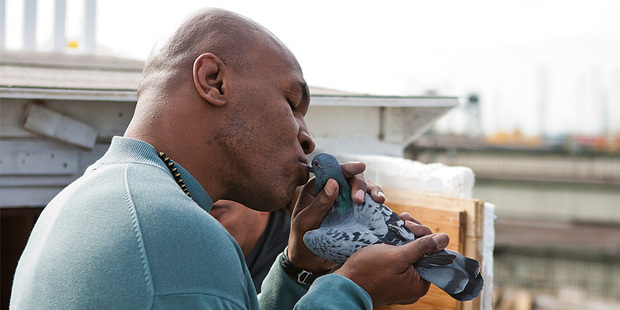 Mike Tyson's ex-girlfriend ate one of his pet pigeons.
The 46-year-old former boxer - who says his "first love" is pigeon racing and owned almost 350 birds at one point - was horrified when a former flame suggested they should cook one of his feathered friends, and proceeded to eat the creature in front of him.
Asked whether he had ever contemplated eating a pigeon, Mike said: "I tried. I was dating this young lady and she said, 'I don't know why you're flying those damn birds, you should be eating them.'
"She happened to grab one and - and she cooked one and proceeded to eat it. And I just couldn't do it."
The Hangover star - who is happily married to his third wife Lakiha Spicer - admitted he should never have let his ex get away with snacking on of his beloved pets, and the trauma of the event soon led to the demise of their relationship.
Speaking on US sports talk-radio show Boomer & Carton, Mike sighed: "It just wasn't the right thing to do.
That's why she's not my woman anymore.
"It was her house and we were living off of her dime, so she could do [it]."
The former heavyweight champion has been obsessed with birds ever since he was nine years old because they provided an escape from bullying.
Mike has admitted: "They were my escape. I was fat and ugly. Kids teased me all the time. The only joy I had was pigeons."