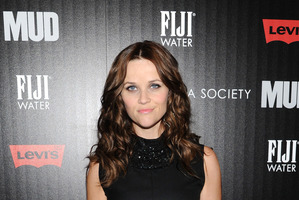 Oscar-winning actress Reese Witherspoon has scrapped an appearance on Jimmy Fallon's US talk show following her arrest for disorderly conduct.
Witherspoon was arrested and charged for arguing with a traffic officer who had pulled over the car her husband Jim Toth had been driving in Atlanta, Georgia.
Toth, a talent agent, was also charged for driving while intoxicated.
The actress honoured a commitment to promote her new movie Mud at its premiere in New York on Sunday night but has since decided to axe a planned interview on Late Night with Jimmy Fallon on Tuesday.
She's also pulled out of shooting a pre-taped segment for breakfast show Good Morning America.
A hearing into Witherspoon's disorderly conduct charge was postponed on Monday until May 22.
- WENN