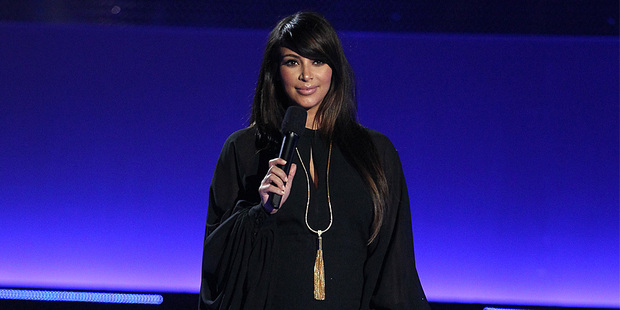 Kim Kardashian is not enjoying her pregnancy.
The 32-year-old reality TV star - who is due to give birth to her and Kanye West's first child in July - had expected to have an "amazing" experience, but has been in a lot of pain and is constantly fearing the worst about her health.
She said: "I've had a lot of pain, everywhere. I'm in pain, physically.
"I get really paranoid [and] I start Googling things, the things that come up are really scary. It just freaks me out all the time.
"I was waiting for this amazing experience where I can just do whatever I want, eat what ever I want, feel great, and it hasn't been that way."
Her sister Khloe Kardashian added: "Her back hurts, her breasts hurt, her stomach hurts, her feet hurts, her head hurts, her eyes hurt, her nails hurt. She cries all the time, too."
Kim has suffered so much discomfort, she has been urging Khloe - who has openly struggled to get pregnant - not to have a child naturally and suggested she and her husband Lamar Odom adopt or try surrogacy.
Speaking on the on the Ryan Seacrest With the Kardashians: E! News Presents special, Kim admitted: "I'll call her and say 'Don't do it! You're so lucky.' "
- Bang! Showbiz