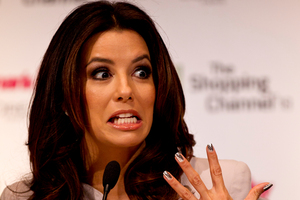 Actress Eva Longoria's reality TV show Ready For Love has been axed after just two episodes.
The Desperate Housewives star served as producer for the dating series, which focused on three bachelors and three matchmakers who handpick a field of 36 women to find partners for the eligible men.
The program debuted on US network NBC earlier this month, but it's since been cancelled due to poor viewing figures.
It is not yet known if NBC will decide to air the remaining episodes of Ready For Love at a later date.
- AAP