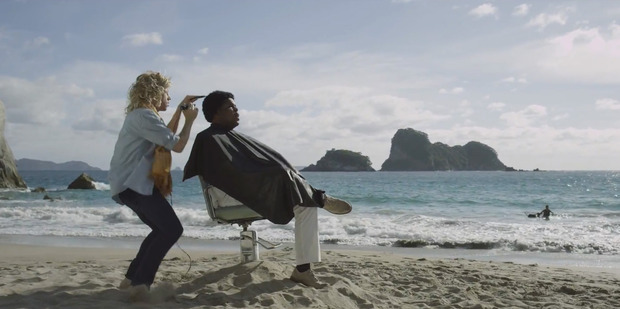 Rapper Macklemore and producer Ryan Lewis have filmed part of their new video in Coromandel and have credited local businesses.
The seven minute clip for Can't Hold Us, features singer Ray Dalton.
Macklemore and Lewis, known for their best sellers Thrift Shop and Same Love, performed here in February.
Macklemore (real name Ben Haggerty) last night congratulated New Zealand for legalising gay marriage.
In the video for Can't Hold Us, Macklemore cuts Dalton's hair in a barber's chair at Cathedral Cove.
Many local businesses were credited on the video's YouTube posting including Hollywood Props and First Scene Costume, the Mercury Bay Aero Club and Whitianga Charters.
Watch the video: