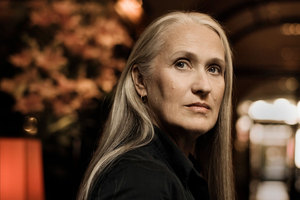 Nine films will compete for the short film Palme d'Or at next month's Cannes film festival, including a Palestinian work for the first time, organisers say.
New Zealand director Jane Campion, who won the Palme d'Or in 1993 for The Piano and the top short film prize in 1986 for Peel will head the jury.
The short film selection committee sifted through over 3500 submissions from filmmakers in 132 countries to pick just nine to compete at the film fest.
The works selected are: Ali Asgari More Than Two Hours (Iran); Mohammed Abou Nasser Condom Lead (Palestinian Territories, Jordan); Gudmundur Arnar Gudmundsson Whale Valley (Iceland, Denmark); Sasaki Omoi The Meteorite and Impotence (Japan); Gilles Coulier Mont Blanc (Belgium); Elzbieta Benkowska Olena (Poland); Annarita Zambrano Ophelia (France); Moon Byounggon Safe (South Korea); and Adriano Valerio 37 (France).
Cannes organisers also unveiled the 18 films selected to compete in the Cinefondation selection which highlights student films from around the world.
They include 14 fiction films and four animated films chosen from the 1500-odd films submitted.
Three Cinefondation prizes will be awarded.
- AFP