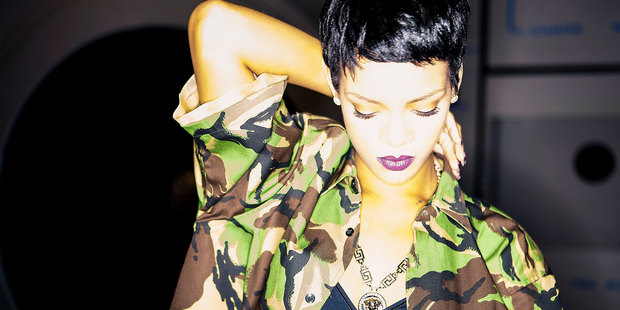 Rihanna will play a third New Zealand show as part of her Diamonds World Tour in October, promoters have confirmed.
The popstar this morning announced she will play a third consecutive show at Vector Arena in Auckland on October 8.
Tickets to her first two concerts on October 6 and 7 have almost sold out.
She joins an exclusive club of artists who have played the venue three times, made up of Lady Gaga (2012), Taylor Swift (2012), Flight of the Conchords (2012) and Justin Timberlake (2007).
However, veteran rocker Roger Waters still holds the record of four nights at the venue, when he performed his The Wall Live show last year.
On her first visit to New Zealand in 2008 Rihanna played two nights at Vector in a co-headlining show with boyfriend Chris Brown.
- TimeOut and nzherald.co.nz