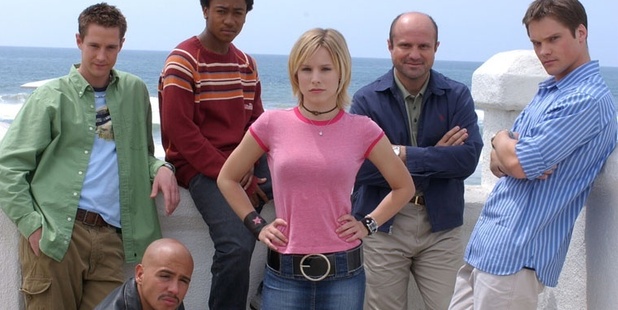 Actor Jason Dohring has officially signed on to reunite with Kristen Bell for a movie adaptation of cult TV show Veronica Mars after an online fan fundraiser drew more than $US4.5 million ($A4.33 million) in donations.
Series creator Rob Thomas set up the Kickstarter.com campaign on March 13 in a bid to raise enough cash within 30 days to finance the project, and the $US2 million target was hit less than 24 hours after its launch; by Thursday, April 4, devotees had more than doubled the original goal, with eight days still to go.
Now Thomas has given fans more reason to celebrate - Dohring, who played bad boy Logan Echolls on the show, is onboard to join Bell in the movie.
"We now have three actors officially cast. Veronica. Logan and the waiter who says, 'Your check, sir.' Don't worry. We're busily working on bringing your favorites into the fold. As a Veronica Mars backer, you'll be the first to know," he wrote in an email to the Kickstarter.com donors.
Bell, who will reprise her role as the titular character, has been instrumental in rallying support for the fundraiser via Twitter, and is aiming to set a new Kickstarter record to have the project with the most backers in the history of the website.
The current record is 87,000, and the Veronica Mars effort already boasts more than 68,000.
- WENN