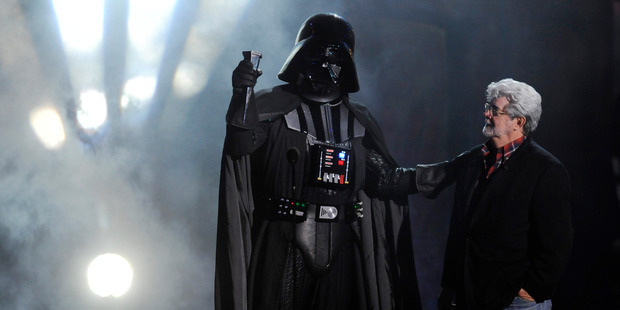 Star Wars studio Lucasfilm is laying off all but a few staff at its video games division LucasArts, and canceling two projects it was working on, the company has confirmed.
The Hollywood Reporter said some 150 staff will lose their jobs at LucasArts, founded in 1982 by George Lucas and which has produced games based on the Star Wars and Indiana Jones franchises in its three-decade history.
Its only two current projects were Star Wars: First Assault and Star Wars 1313, which the industry journal said could survive as licensed or outsourced games or be shuttered completely.
"After evaluating our position in the games market, we've decided to shift LucasArts from an internal development to a licensing model," said LucasFilm, which was bought by entertainment giant Disney for $4 billion last year.
This would have the effect of "minimizing the company's risk while achieving a broader portfolio of quality Star Wars games," it added in a statement.
"As a result of this change, we've had layoffs across the organization. We are incredibly appreciative and proud of the talented teams who have been developing our new titles," it added.
A LucasFilm spokesman, Miles Perkins, declined to confirm how many jobs will be cut, while saying the widely reported 150 figure "is not correct," adding that a "small team will be left to manage external partners.
"Both current Star Wars games projects have been halted," he told AFP.
LucasArts has facilities in San Francisco and Singapore, its website says, adding that the firm was "dedicated to delivering deeply immersive, visually spectacular and engaging experiences that inspire and amaze generations."
The Walt Disney Co announced last October that it was buying Lucasfilm for $4 billion, and plans to revive the classic sci-fi series starting with a new movie in 2015.
- AFP