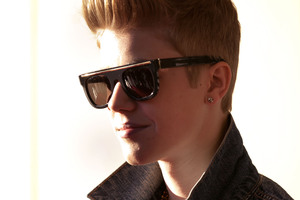 Justin Bieber has hinted he wants a break from the spotlight.
The 19-year-old singer - who was accused of spitting on and threatening his 47-year-old neighbour in Calabasas, California on Tuesday - admitted he isn't sure what his next career move should be since wrapping up his latest tour in Europe earlier this month.
The singer told Us Weekly magazine: "I'm thinking about my next album, next tour. Or maybe I'll take a break. I'm figuring it out. Isn't that what you're supposed to do at 19?"
Justin was recently urged to take some time off to recharge by former child star Christina Aguilera, 32, after he endured a nightmare week in London where he argued with the paparazzi and collapsed on stage.
She said: "You live life and it's hard to grow up in front of a camera. You learn as you get older to take moments for yourself, step away from the camera, re-inspire yourself as an artist, rejuvenate and refresh
"I would tell [Bieber], don't let anything morph you or push you around or have you be something you're not. I've always been really honest and true to my own roots and been really grounded, not letting myself stray too much."
Recently Jon M. Chu, who directed Justin's Never Say Never documentary, insisted the youngster is fine and just "figuring stuff out".
He said: "I love the kid. The kid's a good guy. He's amazingly talented. And he's growing up. He's figuring his stuff out.
"I think it's good to keep him in check in everything he does. I know he takes that as well and grows as a human being. But yeah, I think he's a good kid and he'll continue to be a good kid."
- BANG Showbiz