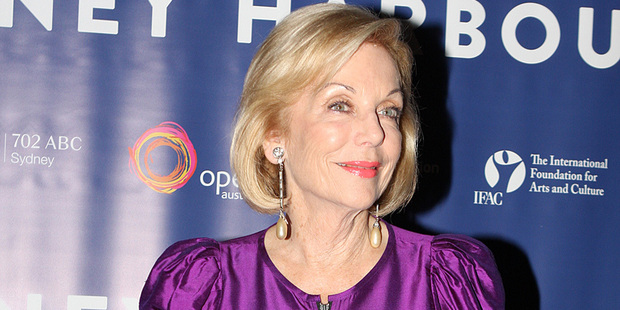 The Australian queen of women's magazines Ita Buttrose has tagged today's glossies as "boring" and says they need to up their game.
The reigning Australian of the Year told News Limited newspapers that editors and publishers need to look closely at what their readers are looking for, and says magazines should be raising important issues for women.
"I would say at the moment (magazines) are boring - and to be a boring magazine is a terrible fate," Buttrose told The Daily Telegraph's Sydney Confidential.
"I think a lot of them could be a little braver. I think they need to take a very serious look at the marketplace and say, 'Are we delivering what the marketplace is looking for?"'
The women's rights champion has thrown her support behind a planned overhaul of Cleo, the groundbreaking masthead she launched in 1972 that fast became famous for its frank issues on sexuality and nude male centrefolds.
Buttrose later became editor of the more sedate Australian Women's Weekly, which back then was the largest-selling magazine in the world per capita.
Cleo, under the direction of new editor Sharri Markson, recently received a $2 million boost from owners Bauer Media.
Buttrose says she would like to see Cleo return to the way it was in the beginning - "a magazine with a voice that raised issues for women".
The publishing icon has also said she hasn't ruled out relaunching Ita, a magazine that hit stands in 1994 aimed at women "who weren't born yesterday".
The business of women's glossies hit the headlines for other reasons this week, with news on Thursday that publishing executive Robyn Foyster resigned from her role at Bauer Media.
The former editor of Australian Women's Weekly and Sunrise producer is expected to return to television.
- AAP