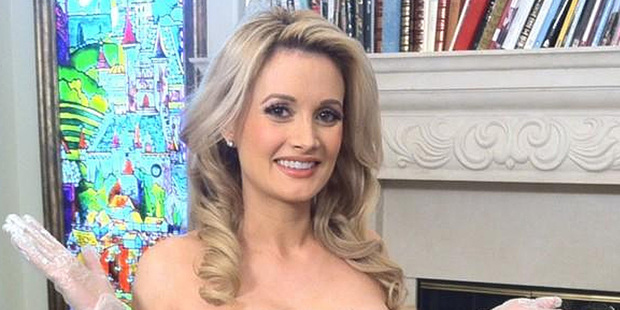 Holly Madison has defended her decision to name her newborn daughter Rainbow Aurora.
The former Girls Next Door star - who gave birth to her first child at a Las Vegas hospital last week with her fiance Pasquale Rotella by her side - insists she doesn't care if people don't like the unusual moniker and wants her daughter to be grow up to be proud of who she is.
On her official blog, the 33-year-old Playboy model wrote: "There are a lot of smug haters out there who bag on my choice of a name, but I don't care about what they think. I want my daughter to be proud of who she is and learn to speak up and stand up for herself at a young age.
"I spent most of my life being a people-pleaser who worried about what other people thought or thought was cool and I don't want that for her.
"I have always loved the name Rainbow. There was a girl in my school a few years younger than me named Rainbow and I was so envious of her name because it was so pretty and unusual.
She was perfectly normal, well-adjusted, sporty girl, by the way, so I'm not worried about my daughter being 'traumatised' by having an unusual name."
Holly revealed that she has "never been happier" since giving birth earlier this week and celebrated Rainbow's arrival by getting a special manicure in her honour.
She said: "I got my nails done Rainbow colours to celebrate my new daughter's name!"
- Bang! Showbiz