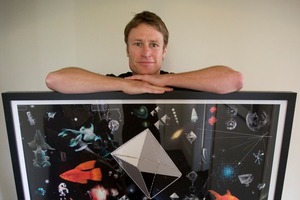 Freeview TV is now being used in more than half of New Zealand households, new figures show.
The Government's latest digital tracker survey shows that number of households using at least one Freeview device rose from 48 per cent to 52 per cent in the last three months until the end of January.
Freeview's own research indicates that about 80 per cent of the remaining homes still using analogue television will make the switch to Freeview during the digital changeover.
General manager at Freeview, Sam Irvine, said the increase was a positive sign for the future of free TV.
"Switchover is now just months away for most households. People are weighing up their options and realising they can continue to watch their favourite shows without having to pay an ongoing subscription for Digital TV," said Mr Irvine.
"100 per cent of New Zealand's top 20 shows are available from free to air channels and this result shows just how important free TV remains for entertainment in New Zealand homes."
The recent growth in the number of Freeview homes is a reflection of the success of the digital television platform, with over half a million approved digital TV devices sold throughout New Zealand in the last year.
Freeview product sales are up 96 per cent from the previous year, a trend that is expected to grow further with the digital switchover.
"Freeview has the content that people like to watch, and the equipment that lets them enjoy it on their terms," Mr Irvine said.
- nzherald.co.nz