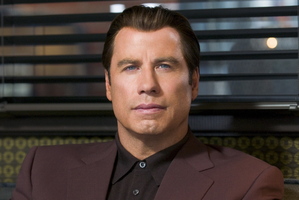 John Travolta is one of four newly announced stars who will present at the Oscars on Monday (New Zealand time).
The Grease actor and fellow Hollywood A-listers Liam Neeson, Melissa McCarthy and Salma Hayek Pinault have been added to the roster.
All four stars have been nominated for Oscars in the past, with Travolta receiving nods for his performance in 1977's Saturday Night Fever and the 1994 movie Pulp Fiction.
McCarthy's nomination came from her performance as a loveable wedding party member in the 2011 hit comedy Bridesmaids, while Neeson received a mention in 1994 for his role as the unlikely hero in Schindler's List.
Hayek was in the running for the best actress award in 2003 for her work in the film Frida.
These four newcomers join the previously announced list of Academy Awards participants, which reads like a who's who of acting talent in Hollywood.
The names already unveiled by the producers include current nominees, last year's winners and big-name co-stars from 2012's top-grossing films including Ben Affleck, Jessica Chastain, Jennifer Lawrence, Sandra Bullock, Mark Wahlberg and Robert Downey jnr.
In addition, all of last year's award winners, including Jean Dujardin, Christopher Plummer, Octavia Spencer and Meryl Streep, will present trophies on the night.
Adding to the full house of stars will also be Adele, Dame Shirley Bassey, Norah Jones and Barbra Streisand, who have all been lined up to sing.
This year's Oscars will be hosted by Seth MacFarlane.
- AAP