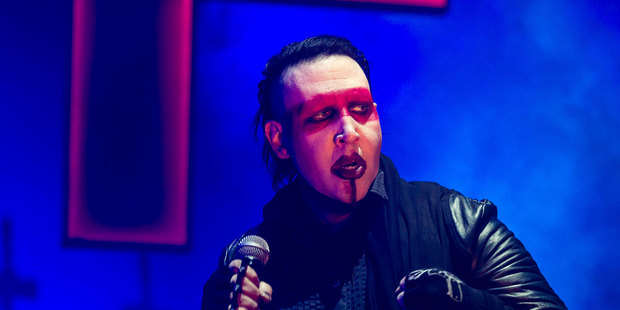 Shock rocker Marilyn Manson is reportedly fine after collapsing during a show in Canada.
The 44-year-old Manson, real name Brian Warner, fell to the stage about halfway through performing his 1996 hit song, The Beautiful People, during a show in Saskatoon.
In a clip posted on Youtube, the rest of the band continues to play, apparently unaware of the difficulties the singer is having.
As the song comes to an end, stagehands rush onstage to help Manson.
Manson was seen to be vomiting on the stage, according to reports.
Despite concerns online for the singer's health, Manson was reportedly suffering from a flu and was taken by to his hotel room to recuperate, "sources close to the rocker" told TMZ.
He didn't want to call off the show, the website said, and is determined to perform in Calgary tomorrow night.
- nzherald.co.nz