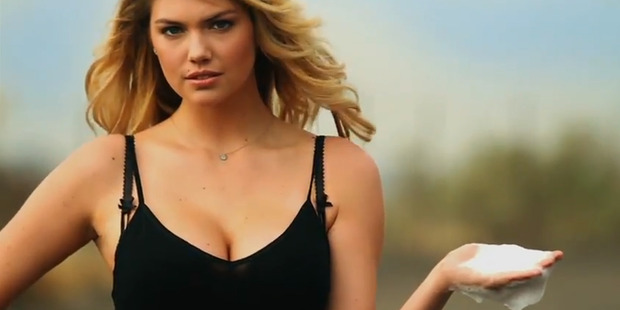 Supermodel Kate Upton's saucy Super Bowl advertisement has been criticised by a parenting group for "selling sexual objectification".
In the 90-second promo for luxury car company Mercedes-Benz, Upton uses her looks to get a group of young football players to wash the company's latest car model.
The commercial was posted on YouTube on Tuesday and is due to air on TV during the American football game on February 3.
It has already attracted more than three million views.
However, the clip has attracted heavy criticism from officials at the Parents Television Council.
A representative for the organisation tells Britain's Daily Mail: "This ad reinforces for millions of wives, daughters and sisters across the country that you use your sex appeal to get what you want.
"If anything, this ad proves that we've regressed rather than progressed over the last several years."
- WENN