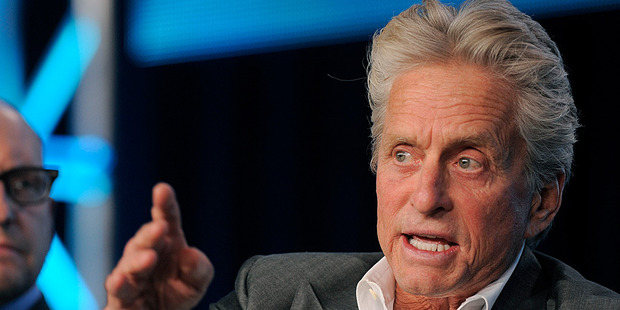 Michael Douglas' son has been placed in solitary confinement.
The 68-year-old Wall Street: Money Never Sleeps actor's eldest son Cameron - who is serving a 10-year sentence for drug dealing - was moved to an isolated cell earlier this month after failing a drug test at the federal prison in Loretto, Pennsylvania.
A prison source told the New York Post's Page Six that the 34-year-old budding actor's friend and tattoo artist Billy Trent was also immediately sent to solitary confinement after being found with an illicit substance.
It is not yet known whether Cameron will face additional jail time for failing the test or how long he will be kept in isolation.
His father - who is married to Catherine Zeta-Jones - attended his court hearing last month as he appealed against the 54 extra months of prison time that were added to his current five-year sentence for narcotics distribution.
Cameron's attempt to shorten his sentence came days after he was attacked in prison, where he suffered a broken leg and finger.
A bounty of $100 was reportedly put on the 34-year-old actor by a New York mobster as payback for telling police who his drug suppliers were.
The troubled star was only supposed to serve five years instead of 10 after doing a deal with prosecutors, but earned an extra four-and-a-half years for smuggling heroin and a prescription narcotic during his stay at the Metropolitan Correctional Centre.
Cameron - whose mother is Michael's ex-wife Diandra Morrell Douglas - is currently not eligible for release until 2018.
- Bang! Showbiz