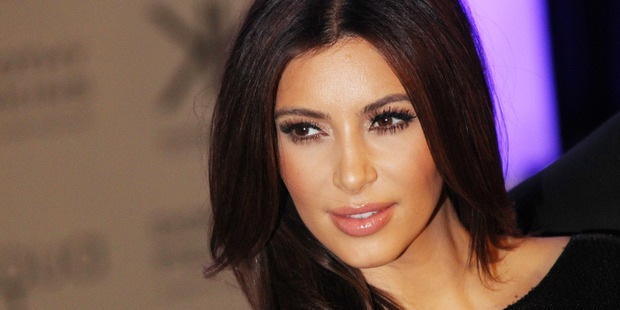 Kim Kardashian says she is sick of the jokes about her short-lived marriage to basketball star Kris Humphries.
The pregnant Reality TV star is locked in a divorce battle with the sportsman, who she wed in August 2011 before calling off the union 72 days later.
As she prepares to start a family with Kanye West, she said she is fed up with people poking fun at her marriage.
"I just don't like all the jokes. Things (lasting) 'longer than Kim's marriage'. Technically I'm still married, so that joke doesn't really work. Give it up, people!" she told US radio show Sway in the Morning.
Kardashian says she is impatient to be legally single again.
"In a perfect world, of course I would love to be divorced. (The marriage) is going on its second year, and that's really tough because I want to move on. I really want to move on with my life."
Kardashian also brushed off critics who have blasted her for conceiving a baby with West while married to someone else.
"If anyone knew all the fertility problems and the things that I was going through. God brings you things at a time when you least expect it. I'm such a planner and this was just meant to be. What am I going to? Wait years to get a divorce? I'd love one. It's a process."
- WENN