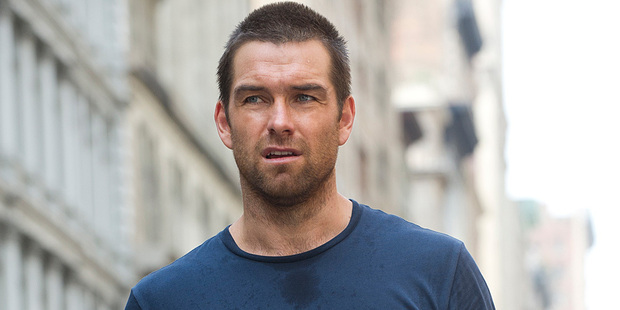 Antony Starr has won over US critics with his lead turn as a crook-turned-sheriff in the Cinemax show Banshee.
The show, which is set to debut in New Zealand tonight, is built around the former Outrageous Fortune star's character Lucas Hood - a thief who assumes the identity of a dead sheriff to escape his past.
Its has met a mainly positive reception since debuting on US television last week.
Starr in particular has been praised for his turn as Hood, with critics saying he gives a surprisingly subtle and charismatic performance amid the show's regular servings of violence and sex.
Wall Street Journal reviewer Dorothy Rabinowitz said Starr conveys his character's moral arc with "admirable subtlety".
"There's otherwise not much subtle about Lucas, man of action-a counterfeit sheriff who goes about slugging bullies and otherwise making things right. Mr. Starr's Lucas can take out four, maybe five thugs at once, as the first episodes show-a reliably enchanting sight."
New York Post reviewer Linda Stasi said Starr was "insanely hot" in his role as Hood.
The show was must-see TV for action fans, she said.
"It's as much fun as a guy can have when dealing with murderous Amish gangsters and naked ladies."
Matthew Gilbert of the Boston Globe said Starr is "a darker version - visually and temperamentally - of actor Scott Speedman", who plays the lead in another US drama, Last Resort.
"Starr is just charismatic and distinctive enough to keep you engaged in Lucas's emotional life, as well as his action moves."
The Hollywood Reporter critic Tim Goodman echoed those views, saying he could tell the show had promise just five minutes into its first episode.
"Yes, it can often sound like a pulp setup bound to go sideways, but Banshee ends up being taut, entertaining and smart enough, and you won't completely turn your brain off.
Starr is intriguing, and the tone set by [writers] Tropper and Schickler hooks you immediately."
Banshee is set to debut on New Zealand television at 8:30pm tonight on Sky's SoHo channel.
Who: Antony Starr
What: New American drama Banshee
When: 8:30pm tonight on SoHo