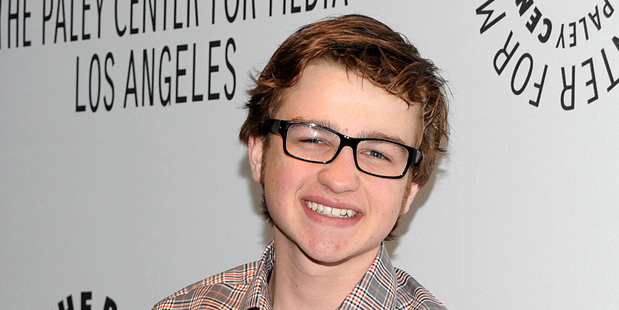 Angus T Jones will return to Two and a Half Men after the show's creator admitted he "couldn't disagree" with a controversial rant in which the actor called the show filth and urged viewers to stop watching.
The 19-year-old star hit the headlines in November after he publicly slammed the series which he has appeared on since 2003.
In an extraordinary video, the actor, who plays Jake Harper on the show, begged viewers to "stop filling your heads with filth" by tuning in.
Although he later apologised for his remarks, many expected it to mean the end of his role on the show.
Creator Chuck Lorre says Jones will remain involved.
"[Angus] is coming back Monday," he told ET Online at the People's Choice Awards.
"He's part of the show. He's part of our family; we love him. [I] can't really disagree with him - the show's kind of filthy. What he said wasn't wrong. It might have been indiscrete but we aspire to [create] funny filth, so what are you going to do?"
Lorre admitted initially feeling shocked when he saw the clip of Jones. He feels much of what the young star said was taken in the wrong way and is looking forward to seeing how Two and a Half Men fans react to Jake's new storyline.
"We're shooting the next episode. He's back [with a] wonderful story with his new girlfriend, an older woman played by Jaime Pressly," he said.
Jones expressed regret soon after the controversy.
"I apologise if my remarks reflect me showing indifference to and disrespect of my colleagues and a lack of appreciation of the extraordinary opportunity of which I have been blessed," he said in a statement.
The teenage star is paid a reported $415,000 per episode of Two and a Half Men.
- Cover Media